Instagram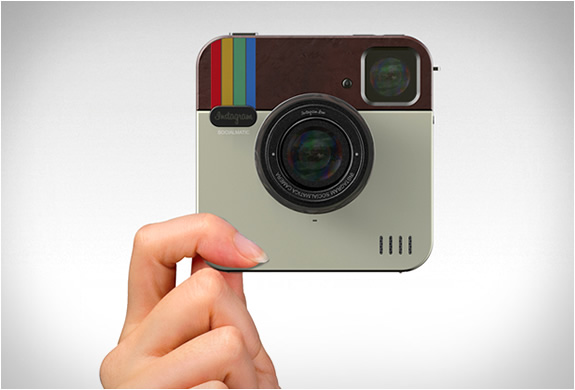 Instagram is a mobile application that was originally run on the iOS platform to share pictures with you at any time in a fast, fantastic and fun way. Andrews Instagram landed on April 3, 2012 Android app store Google Play. On April 10, 2012, Facebook announced the acquisition of Instagram for $ 1 billion. On October 25, 2012, Facebook acquired Instagram with a total value of $ 715 million. December 2012, Facebook's image sharing service Instagram because of its use of new features of the image sharing service on the Internet caused an uproar, Instagram clarified this, said the ad will not use or sell the user's photos, thus cancel The user's concerns. Beijing on October 22, 2013, Nokia announced instagram will be settled in the Windows Phone market, November 21 Instagram officially log on Windows Phone 8 platform.
Capture the precious moments of the world, and share it over the phone, even on Instagram. You can use a variety of excellent built-in filter effects to customize photos and videos. Every moment of daily life, have become fresh art, so you can not help but share with friends and family.
You can in the photo dynamic to friends and fans to share photos and videos, you can also send the message directly to friends.
Just a single click, you can focus on friends, to understand what they are hair. Every time you open Instagram, you can see new photos and videos, not only from friends, but also from all over the world.
Features
• New filters for their own design, 100% free: XPro-II, Earlybird, Rise, Amaro, Hudson, Lo-fi, Sutro, Toaster, Brannan, Inkwell, Walden, Hefe, Nashville, 1977 and so on
• Video recording is ultra-stable, the effect comparable to the film
• Linear and radial shift axis blur effect, deeper sense of depth
• Instantly shared to Facebook, Twitter, Flickr, Tumblr and Foursquare
• unlimited upload
• Send photos and videos directly to friends
• Engage with friends by praise
• Full support for iPhone 4 front and rear camera
There are more, more, more …
Instagram, Inc. Site Instagram support
New in version 5.0.10
Bug fixes and performance updates